The QS Arab Region Ranking, like the other regional rankings, follows the World University Ranking in the publication cycle. The research data and survey data used for the World University Ranking is used again, in conjunction with the other indicators, to form this ranking.
Indicators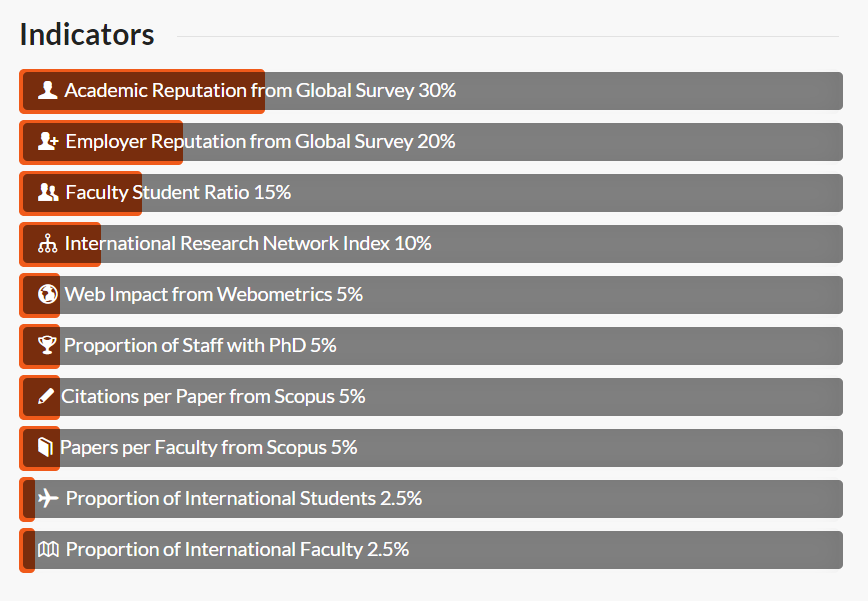 Eligibility
Institutions must be from one of the following locations:
Algeria
Bahrain
Comoros
Djibouti
Egypt
Iraq
Jordan
Kuwait
Lebanon
Libya
Mauritania
Morocco
Oman
Palestinian Territory
Qatar
Saudi Arabia
Somalia
Sudan
Syrian Arab Republic
Tunisia
United Arab Emirates
Yemen
Paper threshold
1 or more papers must be documented in our Scopus extract over our 5 year window. See Papers for more details.