The QS Asia Region Ranking, like the other regional rankings, follows the World University Ranking in the publication cycle. The research data and survey data used for the World University Ranking is used again, in conjunction with the other indicators, to form this ranking.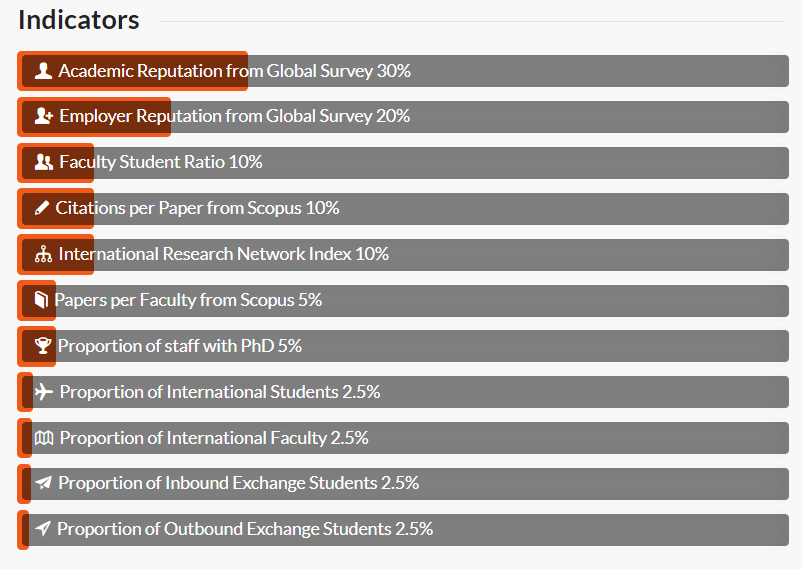 Eligibility:
Institutions must be from one of the following locations:
Afghanistan
Bangladesh
Brunei
Cambodia
China (Mainland)
Hong Kong SAR
India
Indonesia
Japan
Laos
Macau SAR
Malaysia
Mongolia
Myanmar
Nepal
Pakistan
Philippines
Singapore
South Korea
Sri Lanka
Taiwan
Thailand
Vietnam
Paper threshold
1 or more papers must be documented in our Scopus extract over our 5 year window. See Papers for more details.