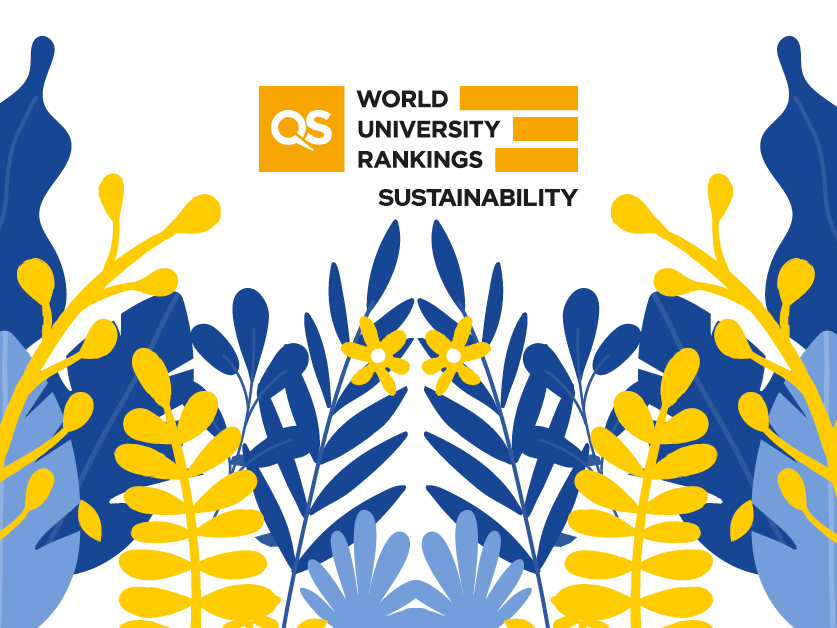 The QS World University Rankings: Sustainability provides students with a unique lens on which institutions are demonstrating a commitment to a more sustainable existence. More than just the commitment, it looks for outwards evidence of this - from the impact that alumni are making in science and technology to solve climate issues, to the impact of research being done across the UN's 17 sustainable development goals. It evaluates the social and environmental impact of universities as a center's of education and research, as well as a major employers with the operational sustainability challenges of any large and complex organization.
The 2nd edition of this ranking will have three categories: Environmental Impact, Social Impact and Governance. With each category, there are a series of performance lenses, themselves composed of an aggregated set of individual metrics.
October 13th Update - Indicative category weights are now shown below. We aim to have lens weights public by November 3rd.
November 15th update - weights for lenses and metrics are now published in full.
Eligibility and Inclusion
To be eligible for this ranking in its current form the following condition was applied:
| | |
| --- | --- |
| Intent | Explanation |
| Eligibility for QS Rankings | Institutions must be eligible for QS World University Rankings, QS Rankings by Region or QS Rankings by Subject. Business Schools are not currently able to participate in this ranking. |
To be included in this evaluation, the following criteria is also applied:
| | |
| --- | --- |
| Intent | Explanation |
| Evidence of a research culture aligned with the UN's SDGs | Institutions must demonstrate a non-zero score in 'Research Impact on SDGs for Environmental Research (Environmental Impact category) and in at least 2 out of 4 SDG research metrics in the Social Impact category (see the individual lenses for this category). |
Inclusion in the evaluation vs. public results
As with any QS Ranking, we are typically able to evaluate a much larger set of institutions than we publish. The decision on which rank threshold to publish the results depends on a variety of factors, but most importantly on the data breadth and depth as well as the maturity of the rankings.
In the second edition of QS Sustainability Rankings, we were able to score more than 3,600 institutions based on Scopus and reputation data (which we can collect independently and without direct participation), as well as country-level data. So, even if an institution has not made the results publication threshold (e.g. top 1400 in the second edition) for the standalone rankings, institutions have a chance to be featured in the QS World University Ranking's Sustainability Metric.
A note regarding evidence:
In our QS HUB portal, different data fields have different forms for evidence. Some require a URL, some require an upload, and some require a supporting statement. One size doesn't fit all, and we understand that institutions may have a PDF rather than a link (e.g. a policy may be in their staff handbook, which is not linked on their website). Speak with our Institution Support Team - they are happy to help you provide the right evidence for the right questions.
All submissions are taken to be a true and open confirmation of that data point by the university. QS reserves the right to ask for further evidence where we are not confident in the submission. Any submissions found to be misleading will be rejected. Deliberate attempts by an institution to submit false data will result in penalties or exclusion from the ranking.
Quick Links to: